Malawi Furniture Origin:
Malawi Furniture has been produced by Malawi natives for centuries. Each piece is hand-made in Malawi and takes up to 14 days to complete by a single craftsman.
The chairs are then quality checked and imported fully assembled to Cape Town, South Africa.The Malawi Cane chair is an iconic piece of hand-woven, 100% Natural, Malawian cane.
The result is an authentic, high quality, timeless feature piece that can be used in both an indoor and outdoor setting. By purchasing this chair you are directly supporting Malawian artisans and their families. Help support our goal and place these beautiful pieces in all corners of Africa and the world.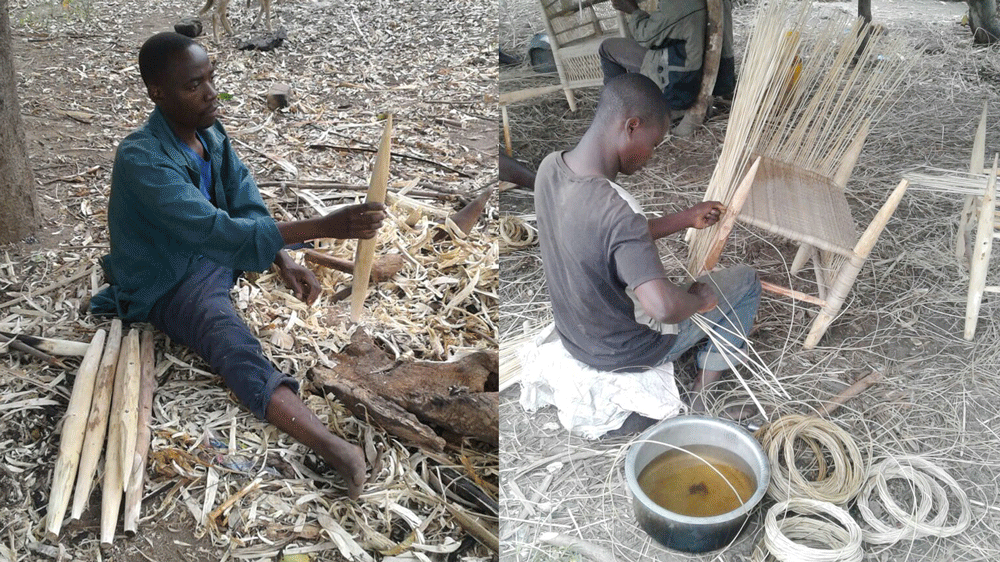 Malawi craftsmen have really perfected these traditional designs in recent years. The artisans first build a frame, for the chair, using wood from a blue gum tree. Each chair contains natural cane fibre, bamboo and blue gum. Blue gum is locally-available and is used over many platforms due to its strength.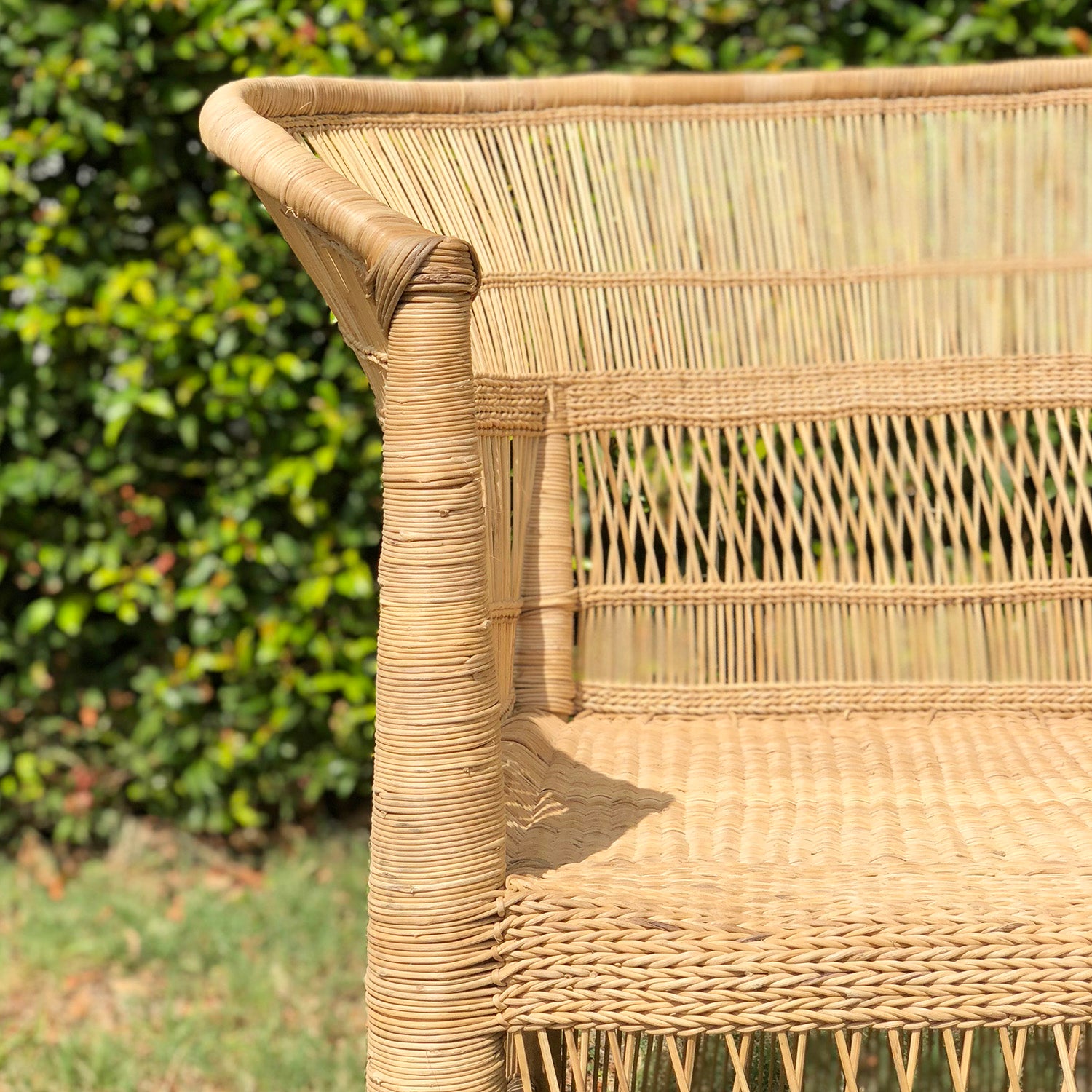 Caring For Your Malawi Cane:
1.         Keep the furniture out of direct sunlight and heated areas as this could cause the cane to become brittle.
2.         Keep the furniture in areas with medium humidity, to prevent the furniture from becoming dry, a room humidify is recommended for this, especially in cold temperatures, to keep the air moist.   
Cathryn Peters suggests: "Using a high-oil content furniture polish product when you dust helps to keep the cane supple, too. Lemon oil, orange oil, or mineral oil (use sparingly) applied to both the top and bottom of the cane seat a few times a year is usually sufficient."
3.          Distribute weight evenly as the design of the furniture accommodates a person's weight distributed evenly in a sitting position, and is not suitable for concentrated weight. Please be advised to NEVER kneel or stand on cane furniture as this causes the woven cane to break.
4.           To prolong the life of your cane chair, we recommend the use of a cushion. The cushion act to distribute your weight more evenly, thereby saving the individual strand from having to carry the weight, thus resulting in the chair having a longer life.
Malawi Classic Couch Sets:
Shipping & Return Policy
We offer FAST SHIPPING to all our customers to anywhere in South Africa. Local orders are shipped via our Express Courier service. You may view the latest shipping times on the related product page.
Once your purchase has shipped, you will receive an email with a tracking number to let you know exactly where your package is. Please allow 24 hours for the tracking number to activate.
RETURNS
The product must be returned within 30 Days of purchase, Once your returned piece arrives, we will issue you a refund of the cost of your items and any sales tax. If the product shows signs of wear and tear, we will deduct 20% from the refund to recondition it.